The desire to give people the chance to enjoy our collection led us to ask Rino Duca, the celebrated chef and owner of Il Grano di Pepe restaurant in the village of Ravarino near Modena, to create recipes using our tableware as a backdrop.
We have been guests in the restaurant, which is distinguished by an essential and clean-cut design and an intimate and embracing atmosphere that we love. Amongst the brushed ash of the table tops and darkened wooden wall panelling, the majolica tableware brings vividly to mind the Sicily of Rino Duca. Memories of his birthplace are reflected in his dishes, which use fish and citrus fruit that are prepared and put together with great care.
The photo shoot was the occasion to exchange ideas and insights.
Knowing that some items in our collection have been chosen for Il Grano di Pepe restaurant gives us great satisfaction.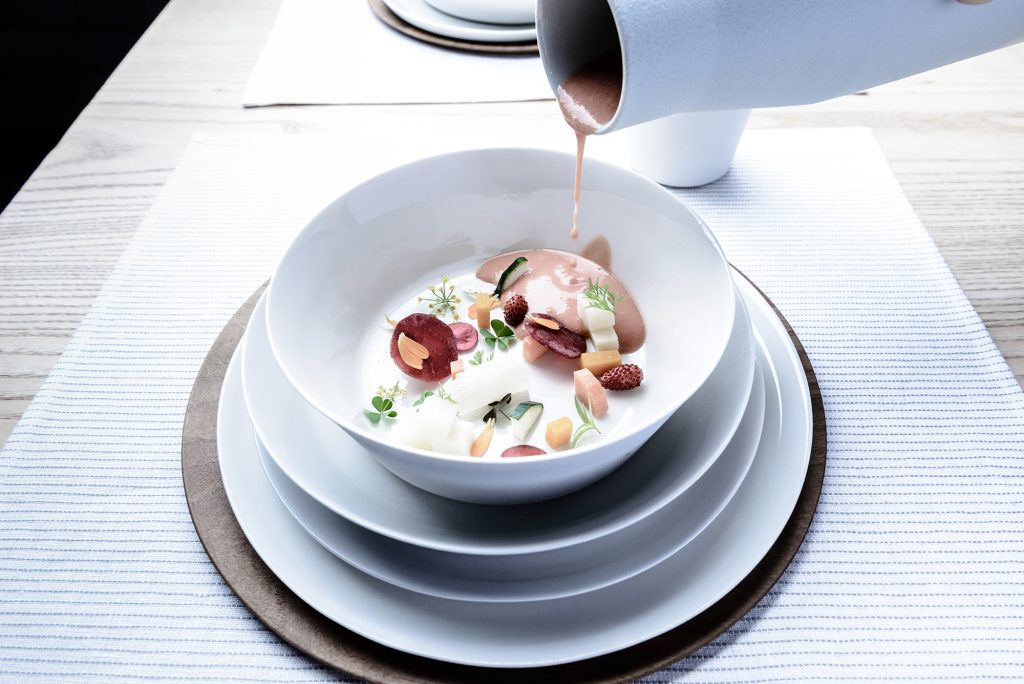 Minestrone and flowers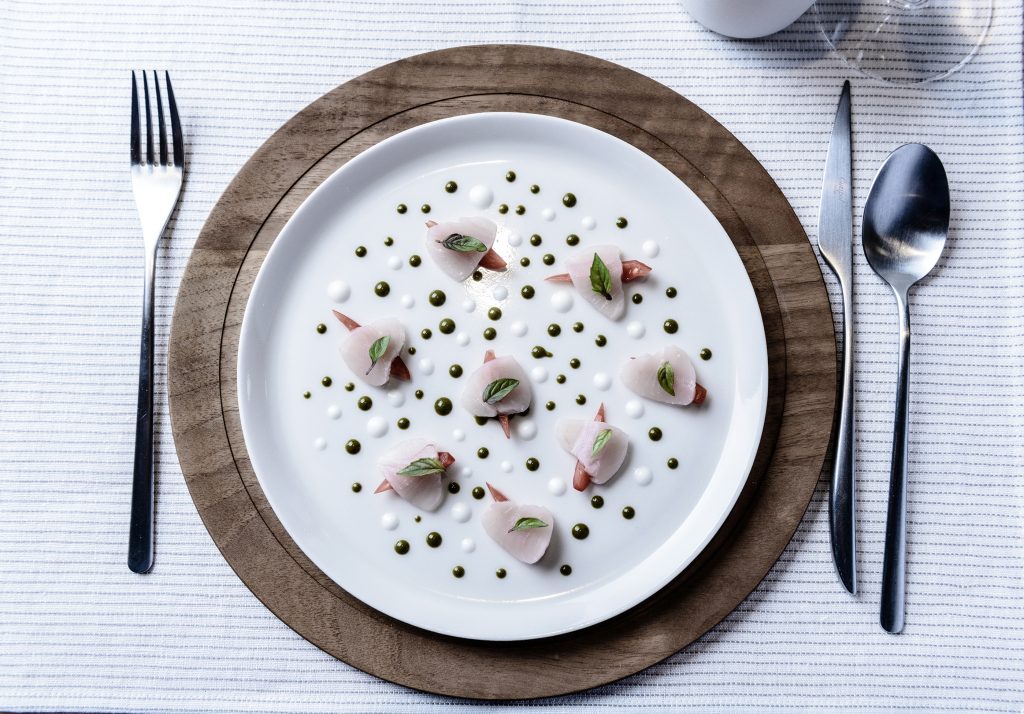 Raw amberjack, lemon and pistachios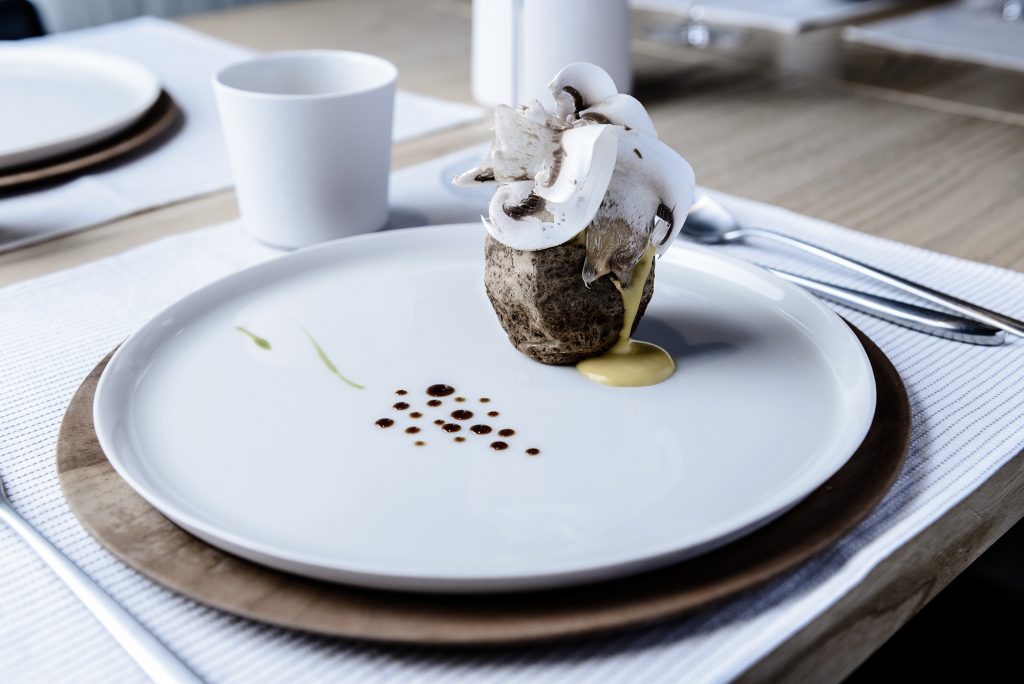 Autumn in Sorbara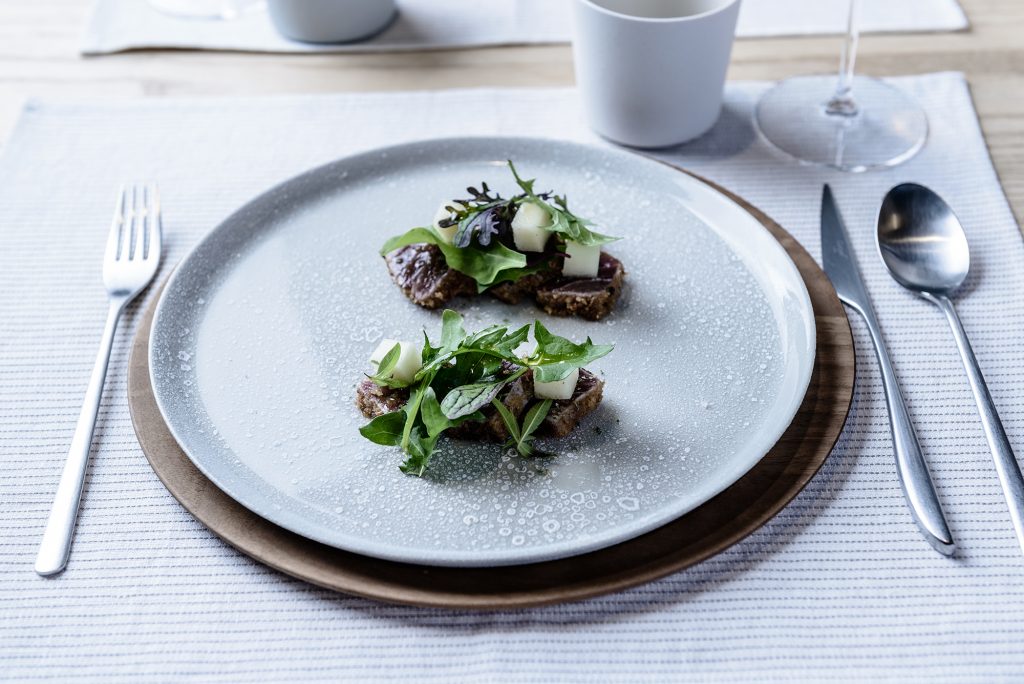 Tuna in memory of Palermo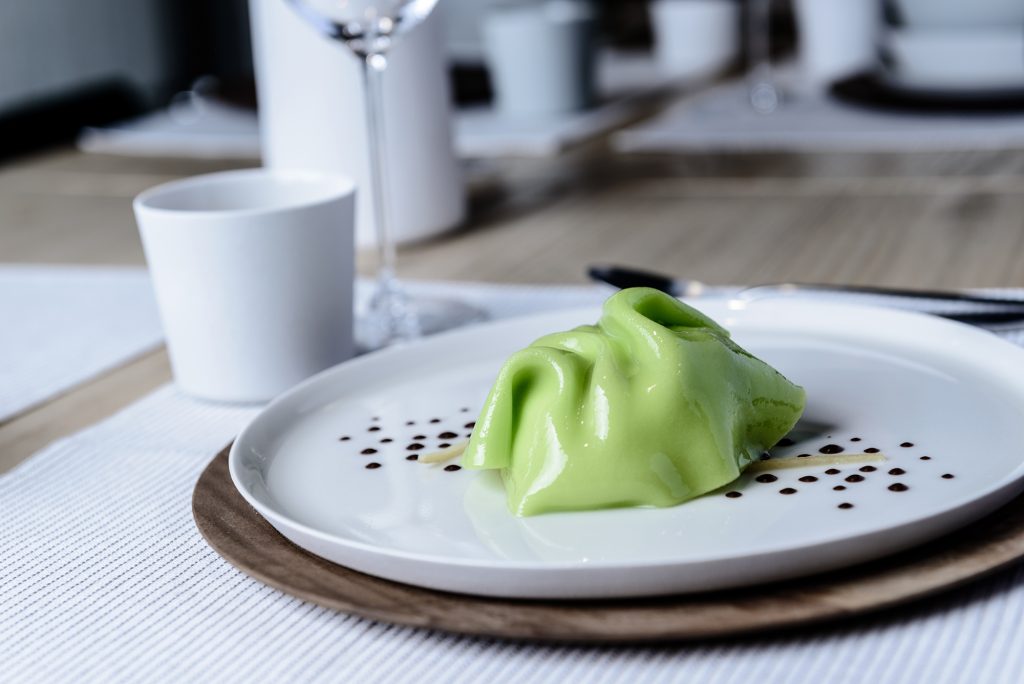 Cassata and tablecloths